I finished pulling out what TA calls the "Common" art set, which consists primarily of indoor assets. It has 63 meshes in it, so it should be a good start for your interiors. The download is ~290 mb, extracted out it's ~350 mb.
Viewing TA Common Package - Tribes Repository
If you want to use it, read this:
wiki.theexiled.pwnageserv ers.com/Tribes:_Ascend/SDK/Working_With_Packages
tl;dr
Some meshes have different materials to pick from.
Do
NOT
save over this file, you will have to redownload it.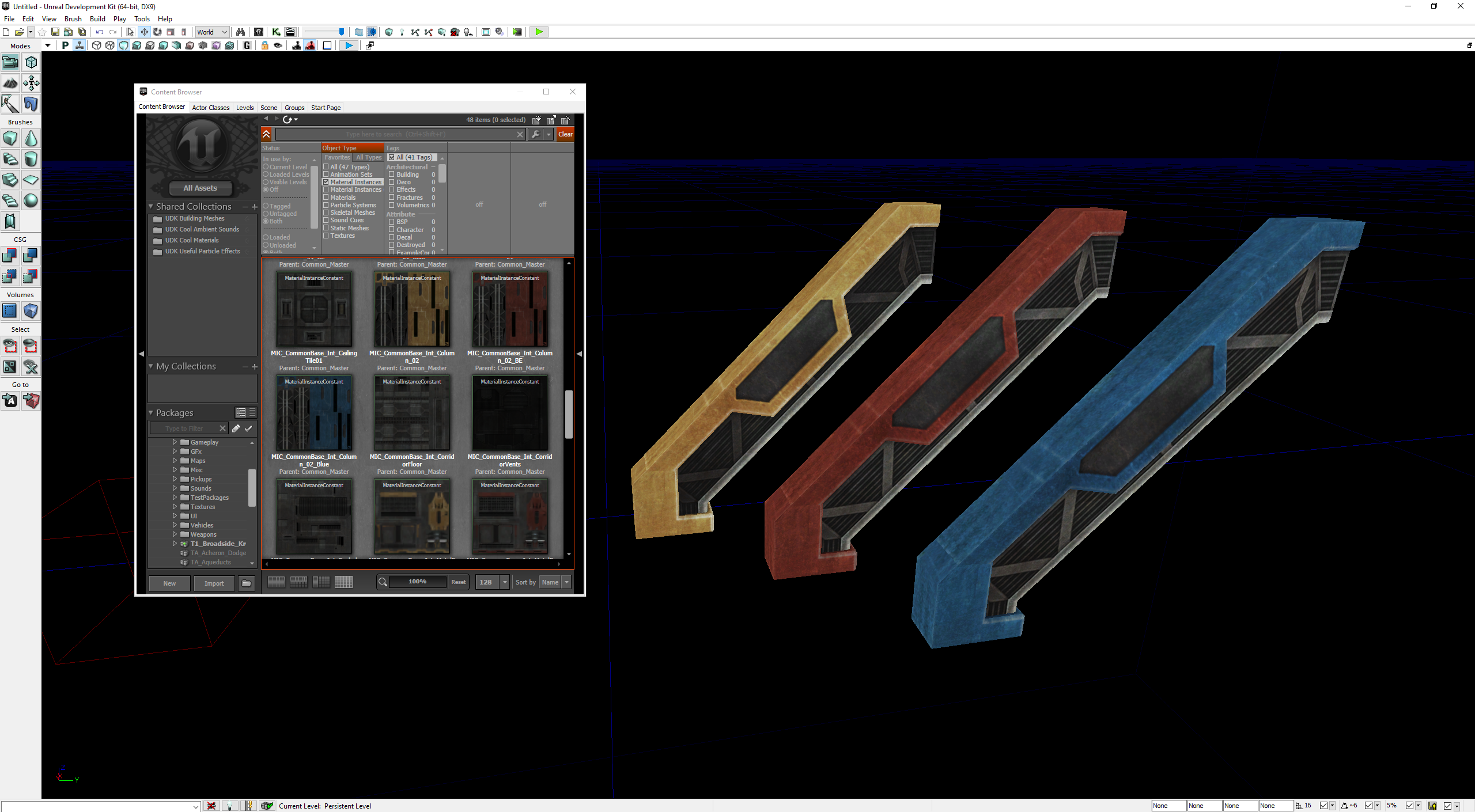 I currently have 300 meshes set up, spread across 9 packages. This is only the first package. I've also only gone through Arx Novena and DryDock, so there are a lot more coming.
Seems there's a link restriction, so you'll have to copy/paste that link to the wiki.